So I really enjoying sniping in this game... even if some people despise it. :/
I am going to continue making Snipertage's with some cool shots I hit while playing. I was going back through my game's that I had recorded and saved. And I found a shot that was truely like... "WAIT A MINUTE.. DOUBLE TAKE". Because I did not remember hitting something so ridiculous.
Bear in mind I use an ACOG on my sniper so the degree of difficulty on long range shots gets upped. Here is a screen grab from my next Snipertage. Hopefully its not a massive spoiler for those that enjoy the short vids I create.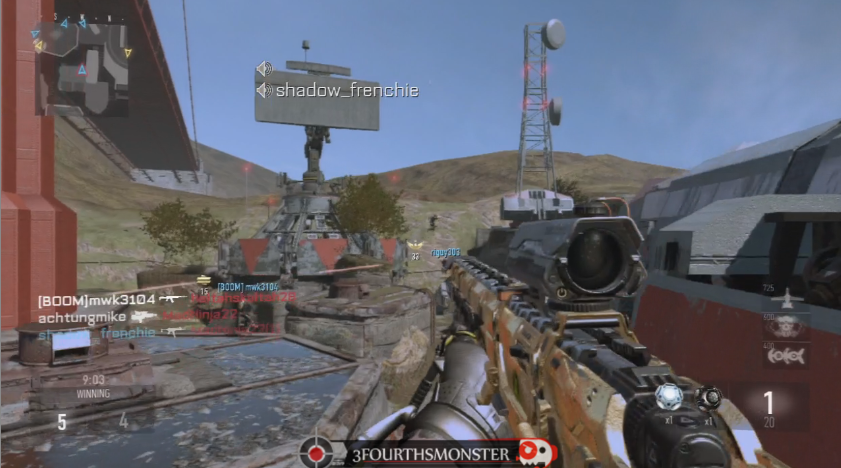 Insane shot. Up in the air across map kill on a guy mid flight. Wait until you see this video.
SO with all that said - What was that moment you had that you thought... HOLY SHIT THAT WAS AWESOME?