Absolutely NOTHING but campers online!!! FFA is actually pretty fun in the evenings, and I usually don't run into that many campers. The worst camper of all this morning was a guy called "bigtacoma". I just looked up his stats on elite and thought y'all would find them funny too LOL!
I don't think I've EVER seen a SPM that low LMAO!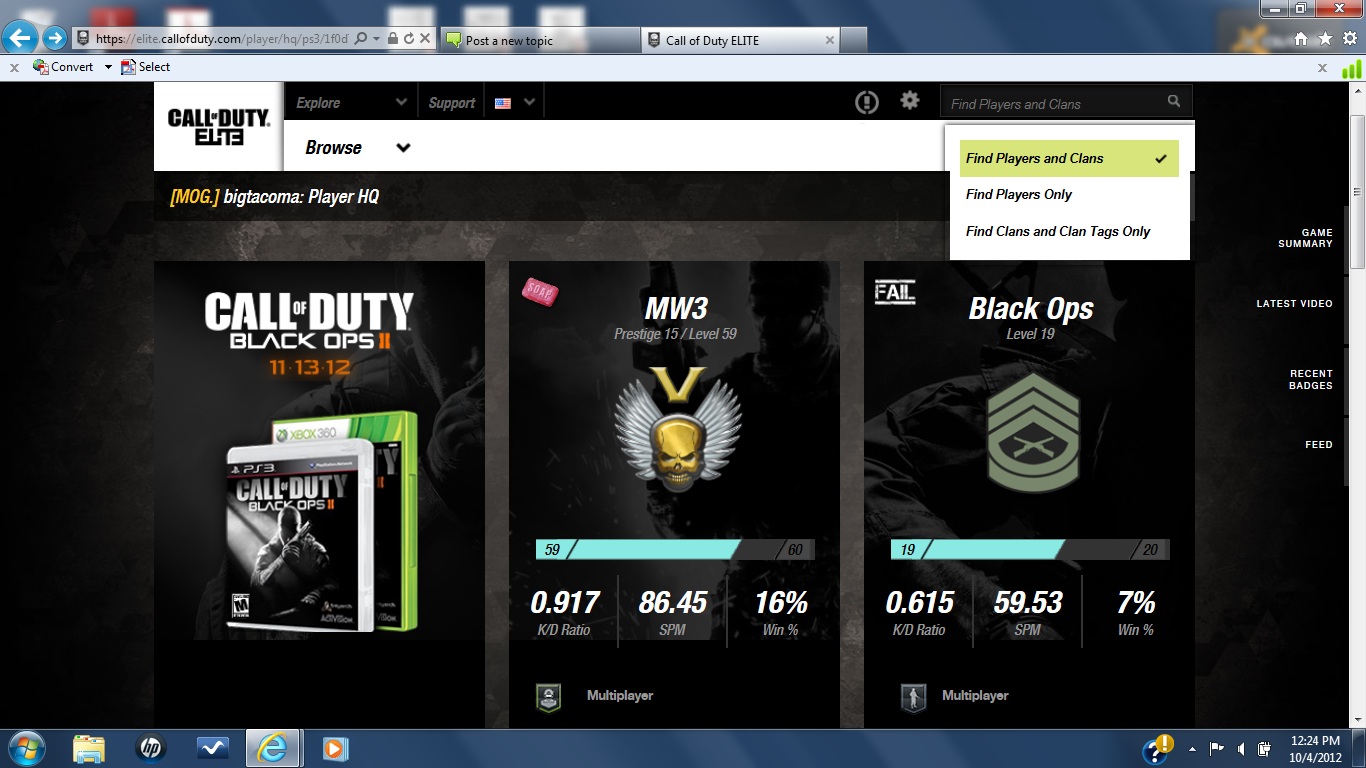 It's sad that you can have THAT much time played and still suck ass!!!
I need to upload a clip where I killed him hiding in a corner, and then proceeded to kill him repeatedly with his own weapon as he kept trying to go back to the same spot LOL.